Yoga Teacher Training 200h in Kerala from 4 January to 2nd February 2020
This 4 weeks residential Yoga Teacher Training on Hatha & Tantra presents a systematic approach to classical practices such as Asana, Kriya, Pranayama, Mudra, Bandha, Relaxation, Mantra, and Meditation. The philosophical base and a variety of subtle practices are integrated in the course to make you discover the holistic way of living and teaching yoga.
More information on : www.vasishtayoga.org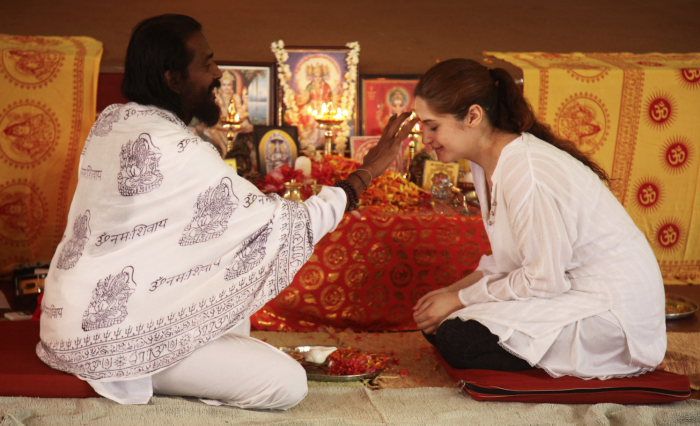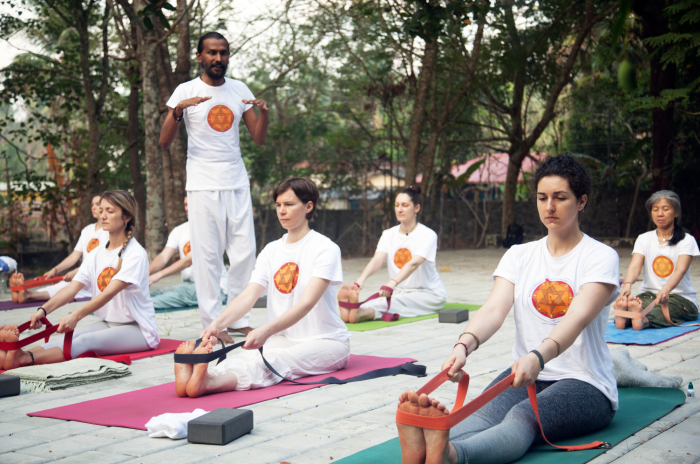 Course Content
Theory and philosophy :
– Introduction to yoga, it's traditional meaning and goal
– History and origins of yoga
– Introduction to Vedas, Upanishads and Bhagavad Gita
– Introduction to Tantra Vidya
– Power of sanskrit and mantras
– Paths of yoga (Raja, Bhakti, Jnana, Karma, Mantra, Kriya)
– Study of Astanga yoga in Patanjali Yoga Sutras
– Study of Hatha yoga Pradipika of Swatmarama
– 5 koshas (layers of our beeing)
– 3 gunas (qualities of creation)
– 7 chakras and system of nadis (pranic body)
– 5 vayus (directions of prana)
Asanas & Sukshma viyayamas :
– Classical asanas with multiple variations
– Body alignment
– Stretching and strengthening movements
– Assisting / ajustings
– Surya namaskar variations
– Loosening practices
– Focal points during asana
– Props
– Benefits, precautions and limitations
– Sequencing of asanas in balanced way
– Prenatal yoga
– Partner yoga
Pranayamas :
– Kapalabhati
– Bhastrika
– Ujjai
– Bramaree
– Sitali
– Sitkari
– Nadi shodhana
– Vibhagya
– Kumbhakas
– Synchronization of prana and mantra
– Concentration on pranic mouvements
Shatkarmas :
– Jala neti (cleansing of nostrils with water)
– Sutra Neti (cleansing of nostrils with string)
– Vamana Dhauti (yogic vomiting)
– Agnisara (energizing of the belly)
– Varisara Dhouti (Shankha prakshalana) (cleansing of digestive system)
– Trataka (candle gazing)
Mudras and Bandhas :
– Mula bandha
– Uddiyana bandha
– Jalandhara bandha
– Maha bandha
– Finger, face and body mudras for paranayama and meditation
Sound practices and chanting:
– Nadanusantana (A-U-M-AUM meditation)
– Voice opening exercices
– Mantras (for peace, for protection, classical mantras of Yoga, stotrams)
– Kirtans
– Bhajans
Concentration and Meditation:
– Breath awareness
– Japa
– Ajapa japa
– Chakra meditations
– Yoga nidra
Methodology & Psychology :
– Principles of teaching
– Use of language
– Creating balanced sequences for different purpose and different durations
– Sequencing by topic
– Different teaching styles
– Non-violent communication
– Holding space
– Teaching in holistic way
– Demonstration and observation
– Ethics
Anatomy and physiology:
– Skeleton
– Muscular system
– Respiratory system
– Nervous system
– Respect of anatomical limitations
– Trauma prevention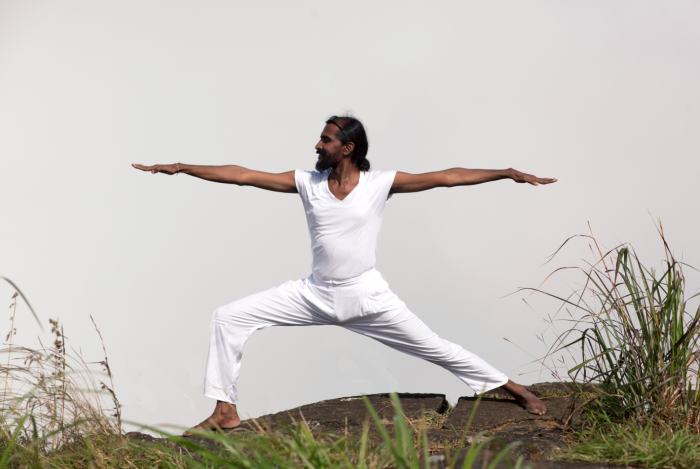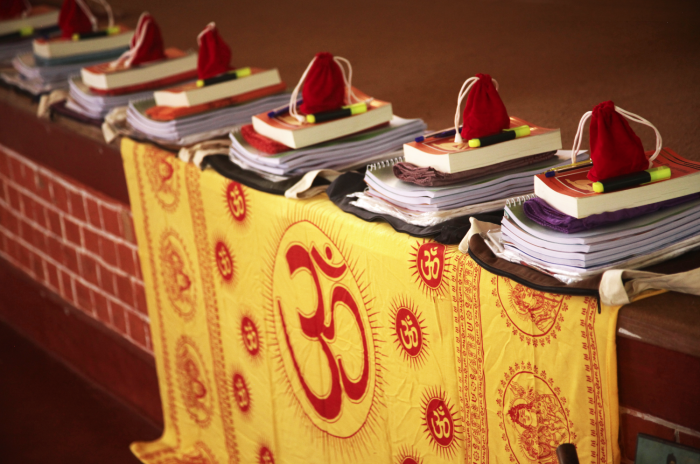 Teachers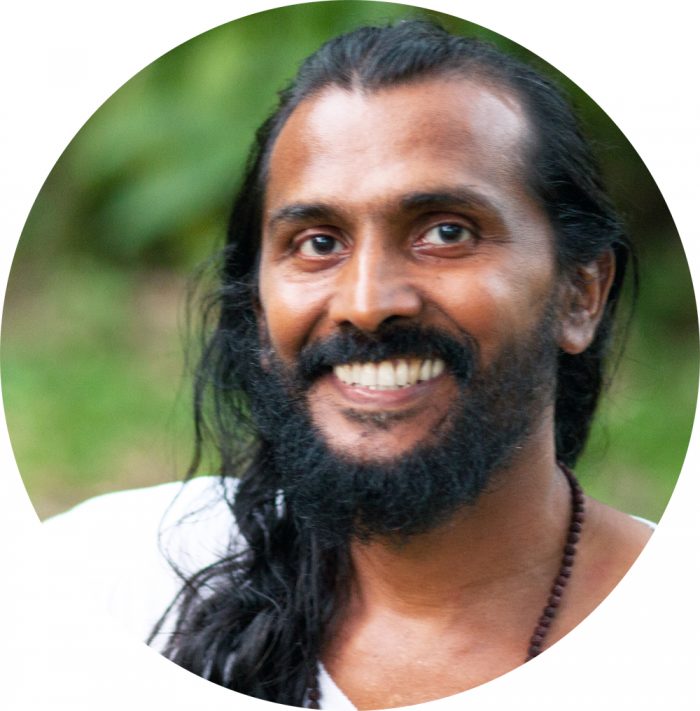 Saji
Teaching philosophy, all parts of Hatha yoga and Meditation
Saji is practicing yoga since the age of 17 and he graduated in 2001 from VYASA University (Bangalore, India), where he studied Yogic Sciences, Yoga Therapy and Naturopathy. But Saji's background in the traditional lineage of Bihar school of yoga (founded by Swami Satyananda Saraswati) has given him the deepest experiences which goes way beyond the academic knowledge. Since more then 20 years of teaching with open heart, Saji helped to grow to many very dedicated yogis and teachers all over the world. Travelling with different seminars, retreats and workshops, Saji also give a place that brings more balance and upliftment with tools of holistic yogatherapy to people who come to his private consultations.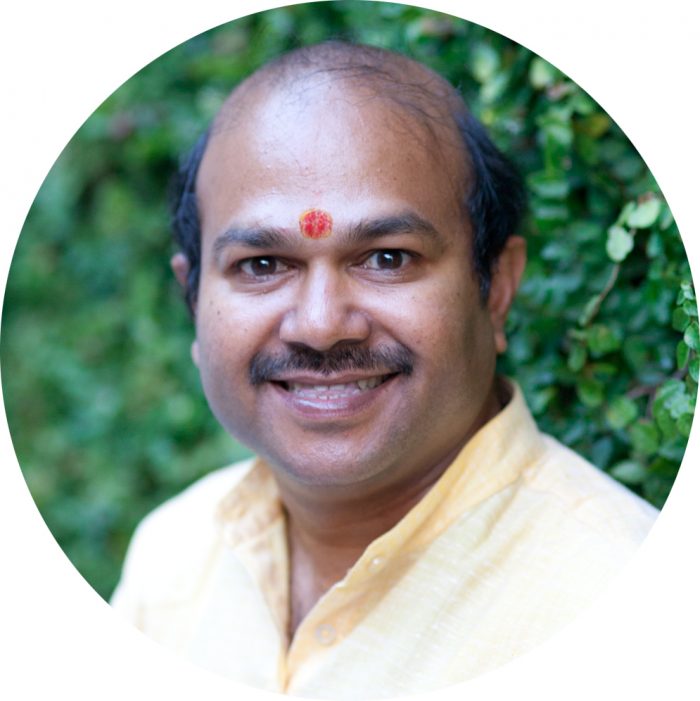 Shajesh
Teaching Tantra Vidya and tantric Japa Meditation
Shajesh started traditional tantric study in 1993 under Nath tradition with his master in Kerala. Now he is practicing and share Tantra wisdom and technics since more then 20 years. The Nath tradition is a timeless lineage of spiritual teachers, connected with infinite consciousness through the greatest yogis of all ages. Ancient practices of Tantra Vidya have been deformed in the western world and Shajesh cherishes the idea to bring back the purity and power to authentic teachings mainly through the practice of mantra japa and meditation.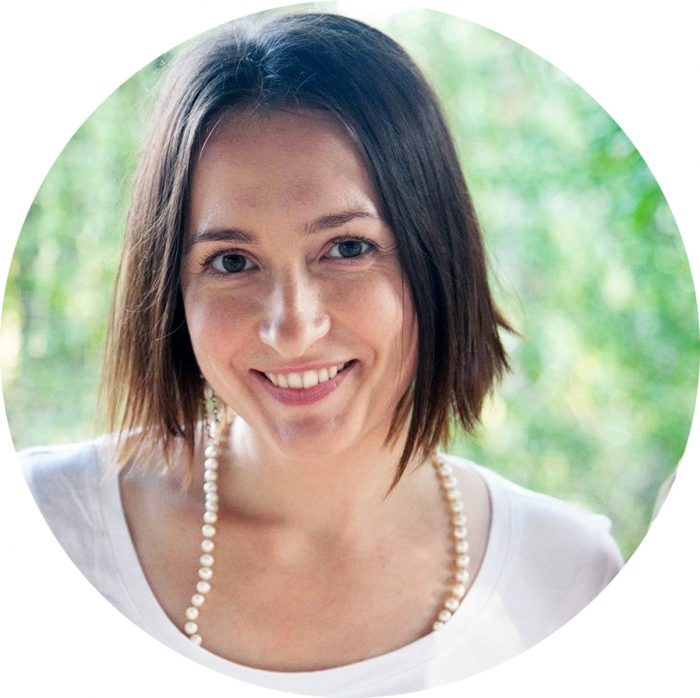 Maitri
Teaching Mantra yoga and methodology
Maitri is involved in the path of yoga and ayurveda since her teenager. She is presently living in France and India, practicing and teaching integral yoga through all its traditional aspects. Still bhakti and mantra yoga remains Maitri's main focus in sadhana. She had chance to learn from talented teachers and is always happy to share the vibration with yoga practitioners. Being a kind of a bridge between eastern of wisdom and western of rationalization Maitri also shares with pleasure her skills in methodology of teaching yoga in a holistic way.
Visiting teachers
During the course period, students will have an opportunity to study and interact with our guest lecturers from many different healing traditions. Our guest speakers will include doctors, philosophers, and other widely respected yoga experts.
Exams & Certification
– 1 collectif examination at the end of the 2nd week
– teaching of 10 sections of the class (asanas, pranayama, relaxation, meditation)
create your sequence on specific topic
sanskrit names of asanas
– 1 oral final examination
– 1 writing final examination
Upon successful completion of the course, students will receive a diploma registered with Yoga Allliance USA and Yoga Allliance Professionals. This diploma is a highly valued and internationally recognized. After the course you can register RYT200.

Course venue
We are blessed to conduct our yoga courses in the beautiful and peaceful ashram belonging to the Chinmaya Mission, located 45 km from Kochi airport (Kerala / south India).
The ashram has a very peaceful atmosphere suitable for yoga and meditation, nature will wakeup early morning sunrise with the singing  birds, mantras and bells from temple refresh the mind,  ashram library is intellectual sanctuary with spiritual knowledge, students has an opportunity to introduce  various courses on Vedanta & Sanskrit. This is a sacred birth place of the great saint Adi Sankaracharya's one can feel a calm, spiritual energy during their stay in ashram.

Accommodation & Food
The accommodation is generally a shared room for 2 students but we try as much as possible to give you single room accommodation (when there are other courses running in the Ashram you will be asked to share). In case you don't like to share we will provide you single room upon special request and subject to availability. The rooms are clean and simple with fan, attached toilet and shower with hot water. Laundry facilities and wifi are available in commun area.
The food is a simple vegetarian south indian diet and includes various seasonal fruits. Filtered drinking water is safe for health is freely available in the ashram.
Course fees & reservation
1700E
Course fee includes only course materials, food & accommodation in shared twin room
In order to reserve a place for this course, please complete this application form and return it with a deposit of 300 Euros, which will form a part payment of the full course fee, mentioned above. This course is limited to a small number of students and we cannot guarantee a place until the full deposit has been received.
Should enrolment be cancelled by a student for any reason, the deposit is non-refundable. In the unlikely event our course is cancelled, 100% of the payment/deposit will be refunded.
What is included in the course fee ?
– Food and accommodation from 4th January to 4th February 2020
– All tuition fees
– 5 course books, notebooks and pens
– 336 yoga cards as a tool for sequencing
– Bag and yoga belt for practice
Have a look on this video about Vasishta Yoga courses